Become an Experience Partner
Spoilt currently offers its customers over 200 unique experiences across Hong Kong and the region - and we're growing every month! To supply our delightful range, Spoilt works with Experience Partners who are passionate about providing memorable and quality experiences. If that sounds like you, we'd love to hear from you.
Benefits of Joining SpoiltPartner TestimonialsHow the Experience Partnership WorksBecome a Spoilt Experience Partner
Benefits of Joining Spoilt
As an Experience Partner, this is what Spoilt can offer you:
"Most Spoilt customers are coming to enjoy a new kind of experience. They don't come with high expectations but to enjoy the day or the moment. Some of them even return for more track action. We had a Spoilt customer that really got the "virus", bought a car and is doing races right now."
- Sergio Fonseca, Chief Operations Officer, Formula Racing Driving Experience
"We, Goossens Chocolatier, have been working with Spoilt for almost 2 years and are very satisfied with this cooperation. Their staff are efficient and helpful, there were never any problems with the bookings." 
- Michael Chan, Managing Director, Chocolate and Kopi Luwak Experience
Events: We also plan Events, from birthday parties to large scale team building activities and corporate entertainment events. We look to our Partners to make them extra special with unique entertainment. These events give you larger volumes on bookings and a whole new market to promote your business in!
"I would like to thank, on behalf of our Hong Kong & Macau Bulgari employees, you and your team for the effort of making the Event a very successful one. I truly believe our team did enjoy the day of the event."
- Rachel Poon, Senior Human Resources Specialist, Bulgari Asia Pacific Limited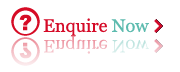 Partner Testimonials
Don't take our word for it, here what some of our Experience Partners have to say:
"Quick feedback, speedy to resolve any issues, available at all times, and always looking for win-win solutions for the most complicated cases. The willingness to help us is greatly appreciated. I wish all our partners and customers were like Spoilt..." 
- Sergio Fonseca, Chief Operations Officer, Formula Racing Driving Experience
For more on Spoilt, visit our About Us page.
How the Experience Partnership Works
| | | | | |
| --- | --- | --- | --- | --- |
|   |   |   |   |   |
| 1. Set the Experience – We meet with you face-to-face to learn more about you and the experience. We discuss what is included in the experience, and conduct our quality assessment. |   | 2. Launch the Experience – We create the marketing materials for the experience. On the 1st of each month, we launch our new experiences. |   | 3. Market your Experience – We will promote your experience through our online marketing, direct marketing campaigns and corporate programs. Our clients go onto our website to choose and purchase the Experience they like. The gift recipients will receive a Spoilt gift pack in the mail. |
|   |   |   |   |   |
| 4. Booking the Experience – The gift recipient will come to our website or call us to redeem their experience and make a booking. Our Client Services team will liaise with you to arrange and confirm the booking.   |   |  5. Experience Date – On the day, the gift recipient will bring their Experience Voucher with them. |   | 6. Experience Payment – We ask that you collect the Experience Voucher from the participants on the day. Attach it to an invoice at the end of each month and we will settle it directly with you. |
"We like working with Spoilt because they are very trust worthy.  There is no need to worry about payment from them as they always settle the invoice earlier than expected."
- Michael Chan, Managing Director, Chocolate and Kopi Luwak Experience
Interested in becoming a Spoilt Experience Partner?
Spoilt is always on the lookout for new and exciting activities in Hong Kong. We work with our Experience Partners to deliver fun and memorable experiences, so we select our Experience Partners with a discerning eye.
We look for Experience Partners who have a unique experience to offer and hold themselves to excellent standards of service. We assess their venue, service procedures and the quality of their experience to ensure that our gift recipients receive the best possible experience on their special day. At the end of the day, we want Experience Partners who are reliable, engaging, and most importantly, passionate about what they do.
If you offer a unique quality service and would like to work with Spoilt, please fill in the form below. We will review your enquiry and give you a response promptly.